Your one-stop source for style & usage guidelines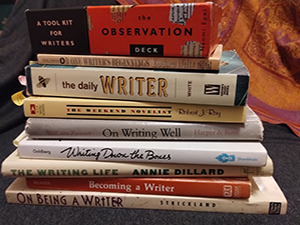 ESSENTIALS FOR WRITERS

Do you ever wonder where to put a punctuation mark, especially a comma? (See my free guides on Fundamental Comma Rules.)

Do you struggle with your words or sentences or imagery? struggle with how to show, not tell?

Here you'll find the essential rules – what you need to know to make your writing free of common errors.

Also, for those wanting more background, I provide nice-to know information about exceptions, variations, historical contexts, and rhetorical approaches to applying grammar and usage rules.